The month of June is ending and summer is more and more necessary and the heat that goes with it 🥵, so it's the perfect time to integrate new fresh features on the site 💦.
We have analyzed in depth the elements that should be put in place to optimize your navigation, but also the very use of the sending engine.
Here is a small preview of the first big update of the site! 🧐
Version 1.2: Andromeda
Its code name: Andromeda, taken directly from the Galaxy, because we always have our heads in the stars. And the encounter universe is a bit of a galactic journey, sometimes calm, sometimes stormy through an asteroid field.
But don't worry, in this update we've added new features without creating black holes.💞 In order to make the site last, integrating new functionalities is essential. That's why we need your opinion and your suggestions. As a thank you for your reviews, you may even receive some free credits in your account.
The support center, closest to you
We put ourselves in your shoes, and what is the most stressful when you register on a site of which you do not know its origin? The fact of being alone and not listened to.
In order to avoid this loneliness, we have set up the support center which allows us to open support tickets with our team. 💞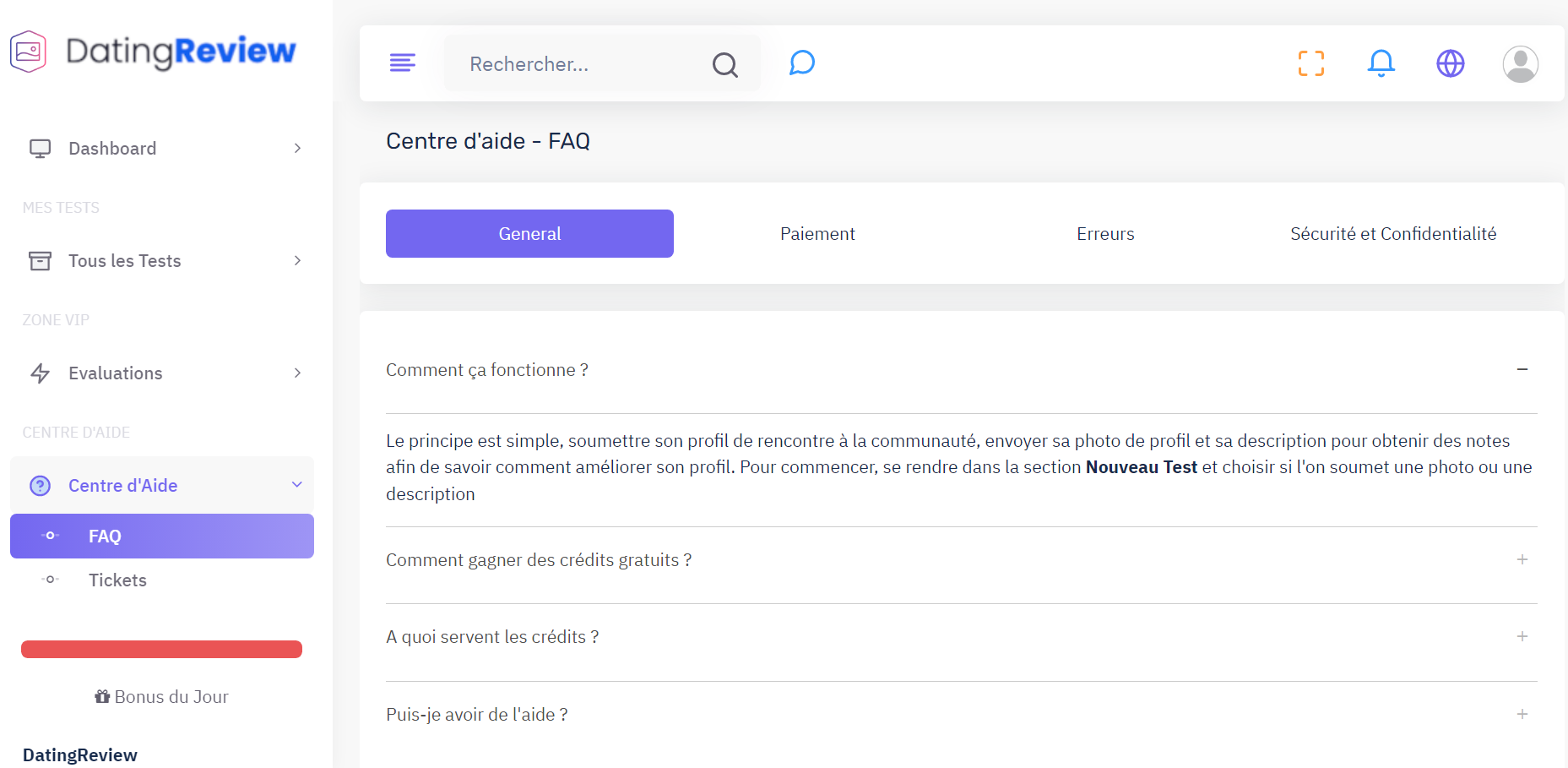 Questions about how the site works? An idea for improvement? A bug that has revealed itself to you? Do not hesitate to create a ticket 🎫 with our team in order to have a clear answer and a solution at hand.
The little news, the FAQ
It is all beautiful, brand new, and ready to serve you, we have the honor to present the FAQ. This space can be useful to you by concentrating the answers to the most common questions.
For the moment, this one is sparse, given that there are few questions received, but this FAQ comes to grow over time to be as complete as possible and to help you as much as possible in the use of MyDatinReview .
Bug hunting
Nothing is more annoying than coming across an error telling us that our photo could not be submitted to the community. Following your comments, we have implemented an error analysis system to find the cause. Thanks to this, we were able to modify our system in order to solve a major bug in the sending of photos. What's great is that this update is completely transparent to you.
And for us, the resolution of this problem removes a thorn from our side! 🥳
And we told you about it above, but also find the details of the error codes with their explanation to understand what is not working directly in the FAQ.
Time travel...
How about looking into the future? What are the next features? We don't really have the right to tell you this, but what we do know... is that it is possible that a referral system will be put in place. Register now to discover new features !