Having a great dating profile necessarily requires a great photo. Today everyone knows this principle.
The funniest photo is not necessarily the one that is highlighted when you open a profile on dating apps. The one that should be highlighted is the one that exudes the most intelligence, benevolence and attractiveness. But how to bring all these elements together in one and the same photo to succeed in hanging this famous person who makes us dream so much?
And if we tell you that it is only played in a few magic keys to remember? Come on, have a coffee and comfortably read these few lines that will help you get more matches and more encounters on dating app.
1. Capture the movement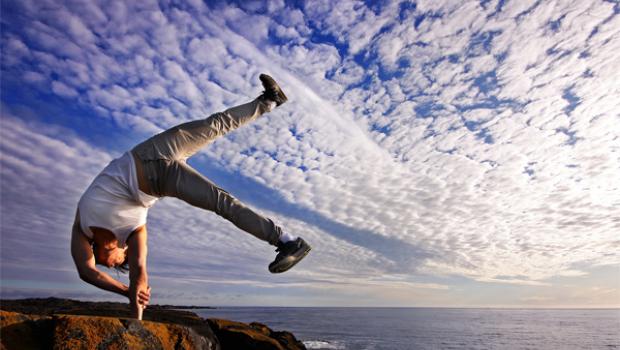 It's not easy and it requires taking a lot of photos, but the famous photo that will make all the difference is the one that is in the action, that captures the movement, putting you in scene as in the real thing life, which makes you natural.
Because nothing is better than the natural in a world where everything is superficial. Make the difference, bet on the naturalness of the movement.
Walking, playing a musical instrument or playing sports creates movement. So get your cameras!
2. Glasses, watches, necklaces...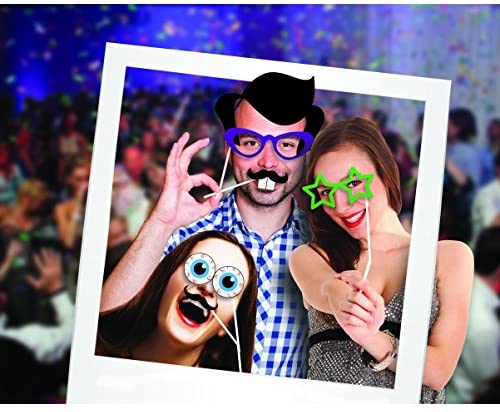 Wearing an accessory catches the eye. Well known in the world of the night, it adds an extra chance to start a conversation. On a photo, it helps to highlight it and, if the object is well chosen, it can even be a topic of conversation. Choose the right one, you will earn points for sure, on Tinder or Happn.
For accessories, jewelry is often used as well as head coverings, try to be original, why not try a bow tie if you are a woman?
3. A Background Story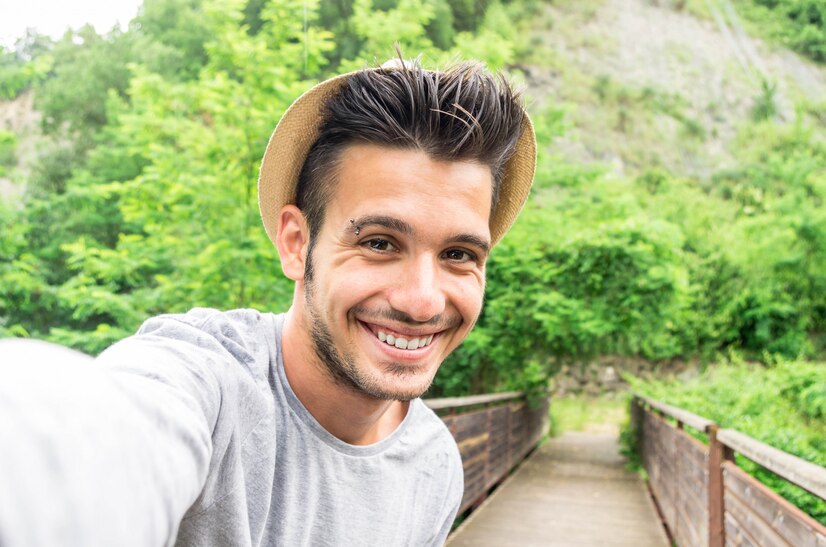 Do you have the best photo ever taken in your lens? Awesome! But we see your old wallpaper in the background? That's a shame! It easily spoils a photo and can be decisive in the decision to switch to another profile or not. The decor is essential for a successful photo. Choose a background that suits you. If you like the mountains, take a snowy background or with a visible forest. If you like the city, choose a background with a streetart wall or a bridge in the distance.
Little tip: are you lacking inspiration to find the best spots near you? Why don't you try the green background? This technique consists of putting a green background behind either allowing you to easily add a background (an image) from a smartphone application.
4. Sociability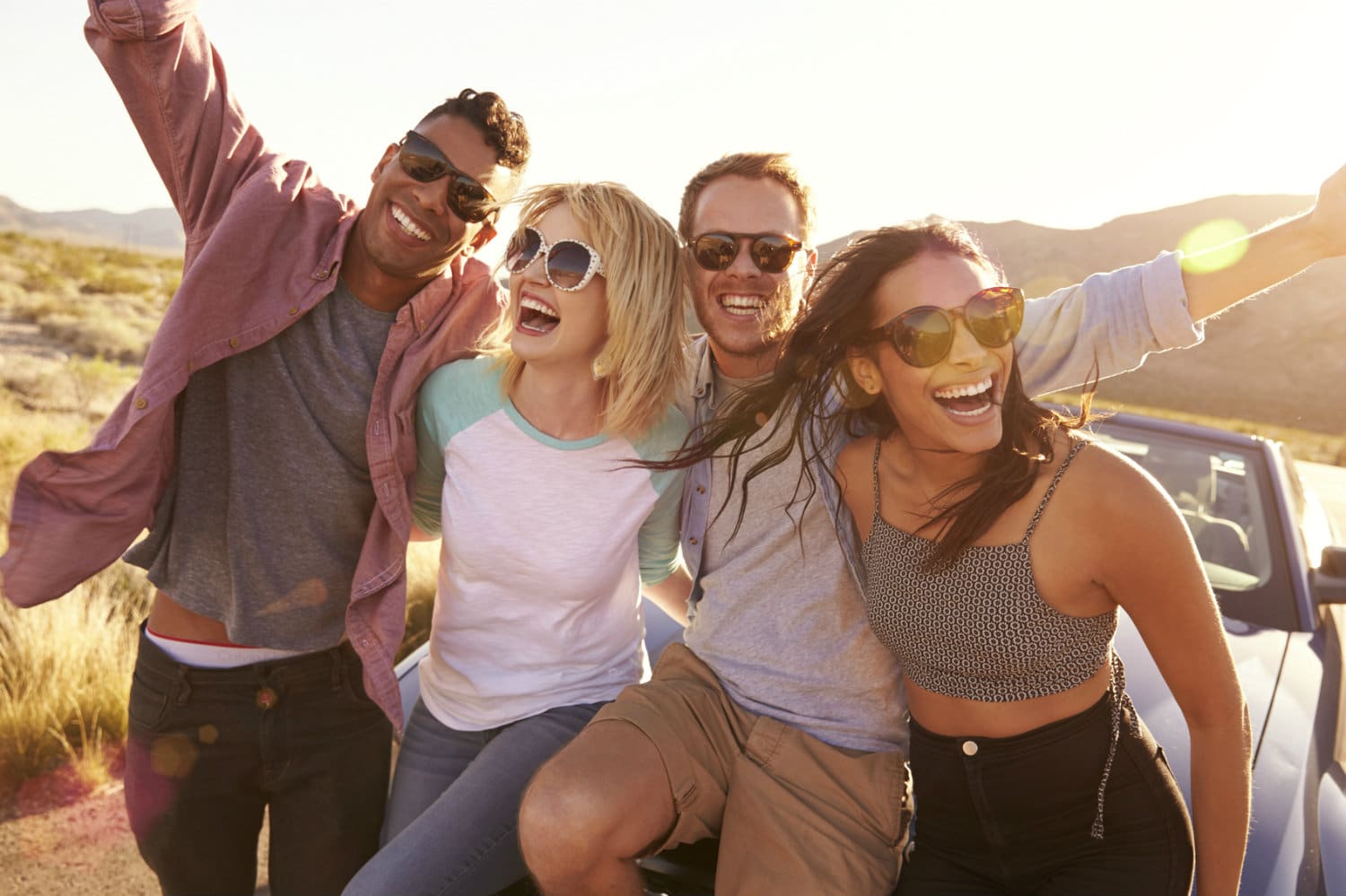 It is important to show the best side of ourselves. But it is also important to show that we are not alone and that we have a social life. That's why having a group photo on our dating profile is important. Be careful however, this photo should not be the first that appears when you open your profile.
But why have a group photo? It has a psychological effect on others. Having only photos alone makes us seem anti-social, while having a friend or two in the photos shows that we lead a hectic life.