Before taking a new selfie, with a "dog 🐶" filter like you can take on Snapchat, you should take the time to read these few lines straight out of an analysis of the biggest players in the dating world , we are of course talking about Tinder and OkCupid!
Everyone agrees that filters are cool because it allows us to show off ✨. A little too shy, it allows you to appear and sometimes show yourself in a better light. But the problem in all this is above all the fact of taking a selfie, and we explain why! Fasten your seatbelt, let's go for Selfie analysis !
Selfies, a heart catcher… 5 years ago!
Selfies have been in fashion for several years, easy to take, they allow you to show off in relatively simple positions and also allow you to take only your upper body, often just your face. But the numbers speak for themselves:
90% of singles use selfies on their dating profile
75% of singles think it helps to get more likes
67% of single people take selfies in bathrooms
As you will have understood, here we have several major problems that stand out with selfies.

How do you feel unique and desirable when 90% of people on dating apps use the same type of photo as you? Let's put ourselves in the place of the person who will scroll through the photos of strangers by the dozens. If out of 70 profiles, 63 are selfies, would you prefer a person who takes a selfie, or rather a profile showing the person as a whole, with a nice background, for example taken during their vacation by the sea, allowing both to see the silhouette of the person but also to discover a little more about the passions of this person (here travels, the beach ..).
Popular beliefs are your enemies
Yes, 75% of people think that taking a selfie makes the profile attractive and will allow you to have more likes on Tinder, Happn & co.
It is true that at the beginning of these dating applications, it could work, because there were already fewer people present. But today, when we have high-performance smartphones that allow you to take beautiful photos, why use the front camera which has a lower resolution than the back camera?
In addition to the lower resolution, the front camera has been named the number one enemy of self-confidence. We recommend the following article to understand why a selfie can reduce your self-confidence (Why front cameras depress us).
Taking a photo of only your face makes you more beautiful. It's wrong. <
Certainly in the short term this may allow you to get a few more likes if you have a beautiful face and you don't like your body. But do not forget the most important in the world of dating, it is the moment of the meeting in real life, this famous date . How many men or women have been very disappointed when they saw their crush coming, because they had only seen their face in a selfie. 😞
Let's not forget a few very simple rules. Some people know how to show off and hide their flaws perfectly, so a person with a little extra weight can use the selfie technique to take a photo from above, allowing them to visually refine their silhouette. Just like wearing dark clothes, which tend to slim down. Several techniques exist, it is enough to know them in order to avoid falling into the trap of the selfie, so to succeed in making a place for yourself in the world of dating, it is important to be well informed before jumping into it. down!
Selfies + bathrooms = Failure
Do you still want to use a photo in selfie mode on your dating profile and you only have time to take it out of the shower 💦? Bad idea ! Selfies taken in a bathroom are less likely than others to be appreciated by visitors to your profile.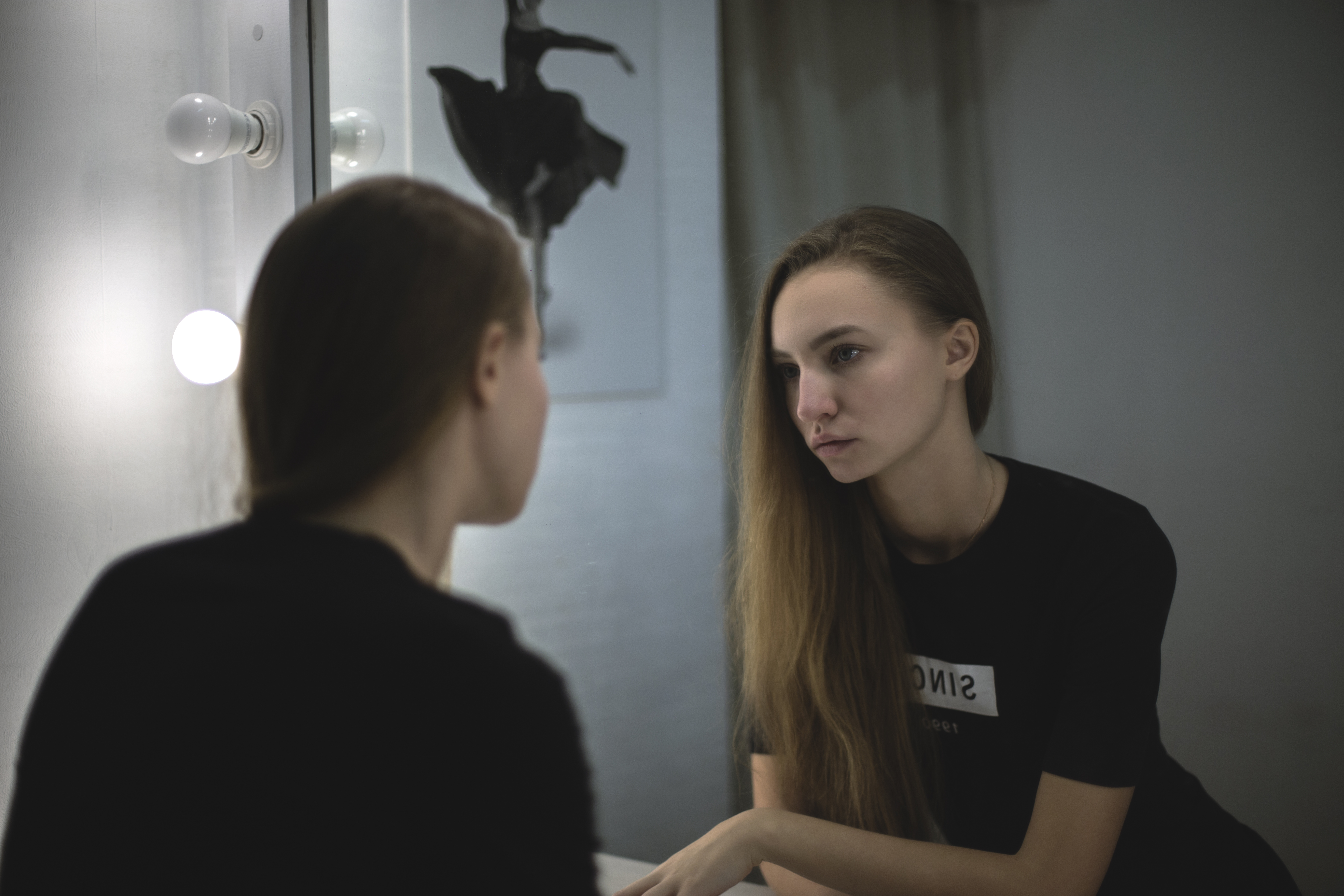 Remember, even if the background of a photo is not the most important and can distract the eye, you still have to choose it well in order to highlight yourself. And clearly a bathroom absolutely does not enhance the subject of the photo.
If you still want to take a selfie, choose outdoor spaces, in town or in nature, alone or with others, but avoid enclosed places at all. Finally, if you have an old selfie in your bathroom lying around on your phone, know that today there are applications that allow you to retouch photos, remove backgrounds and replace them with landscapes that are a little more sympathetic than a white background.
Now it's up to you to no longer take selfies, but to make beautiful photos showing you much more!